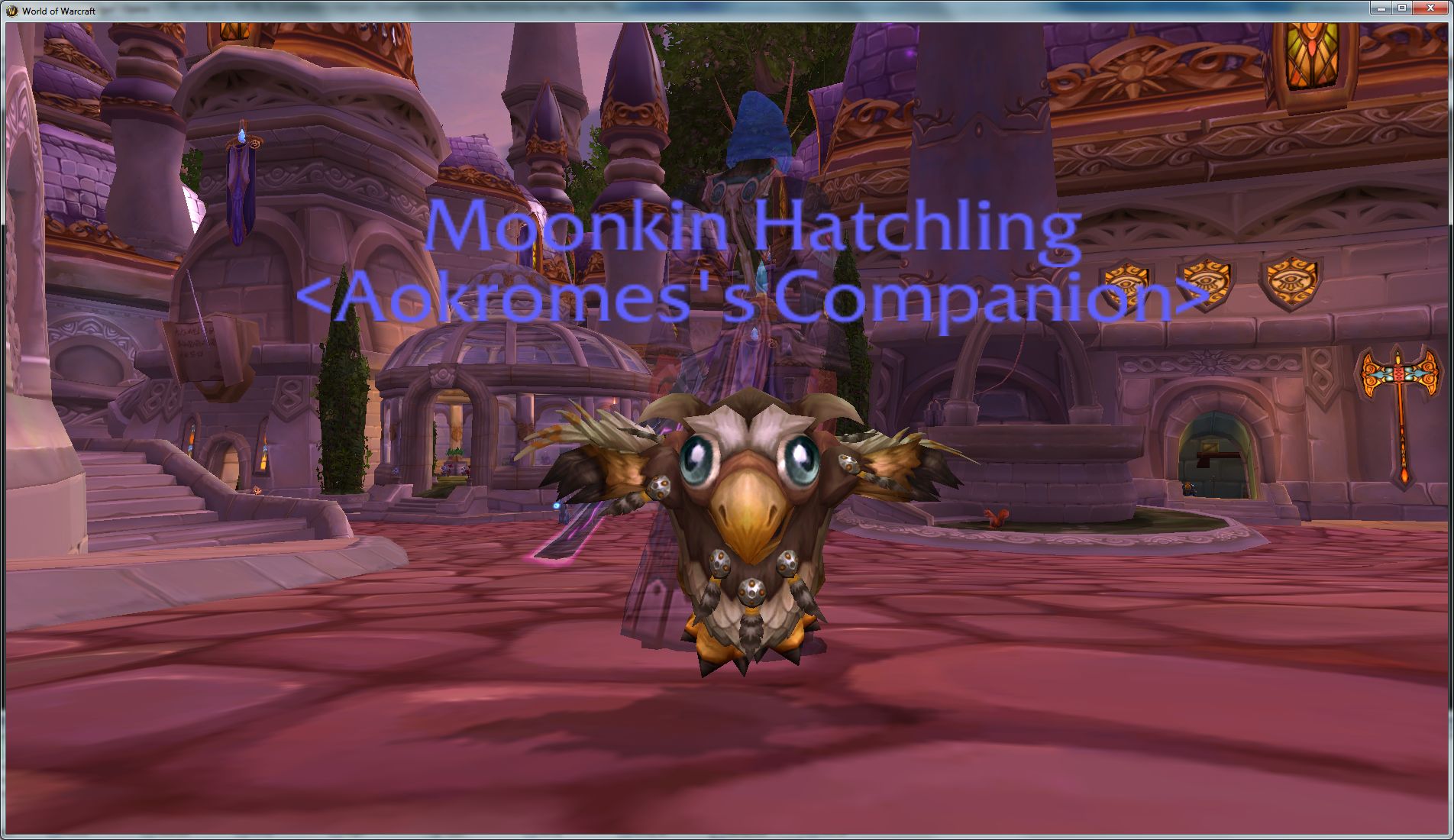 Content Count

4299

Joined

Last visited

Days Won

199
Everything posted by Aokromes
no, that tool is extremely outdated. (last update 2014)

mariadb replaced mysql on debian 9.

if they logout voluntary is blizzlike being removed from group.

nor trinity, nor mangos never shared links to clients.

cannot confirm with 17000 items on ah.

you don't need account for ahbot anymore.

the gm part, no you cannot, gms arent made to play.

--- Canned message start --- This help request is in no way related to the official codebase of TrinityCore and/or TrinityDatabase and does not belong on these boards. --- Canned message end

they aren't needed, that's why i deleted them from wiki.

yeah gitextensions no longer ships git, you will need to get it from https://git-scm.com/download/win and install it. P.S. wiki updated.

rochet2 answered you that 2 days ago.

you don't must follow near 1 year old screenshot as guide for what revision suports trinitycore.

iirc you cannot change the city requirement.

idk what you have do, but you look to have a mix of 3.3.5a and master branch.

fresh core install works fine, if you have issues you must have custom changes or you are trying to use the database on incorrect branch.

be sure you change the value and not the default value.

delete build directory and re-run cmake again.

try this if you still don't have tried it.

i suggest you to use clang like wiki states. https://trinitycore.atlassian.net/wiki/spaces/tc/pages/10977288/Linux+Requirements

tc never suported mop, so you will need one non-tc.

hackkkk, kingpin must fix redirect xd as for the other 3 links fixed.